Monday 20 April
Quelhas Building, ISEG. The former Syon Abbey is now part of the campus of the School of Economics and Management (ISEG), University of Lisbon. It was restored and incorporated into a modern design by the architect Gonçalo Byrne in 2005. For location click here, and for transport, here. The visit will include a guided tour and talk on the history of the site by Professor Nuno Valério.
---
Tuesday 21 April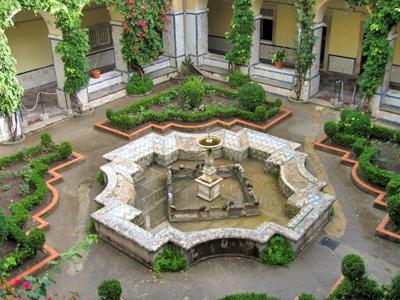 Convent of Bom Sucesso, Belém. The Irish Dominican sisters of Bom Sucesso have been in Lisbon since 1639. Their story parallels, and at certain points intersects with, the history of Syon in the city. The convent was restored in 2003 with funding from the World Monuments Fund. The visit will include a tour, and a presentation by Honor McCabe OP, author of the convent's history, A Light Undimmed (2007). For location, click here. The convent is situated in the historic quarter of Belém, point of embarkation for Portuguese voyages of discovery (Vasco da Gama is buried here); the Belém Tower and Jerónimos Monastery are both nearby.
---
Wednesday 22 April
The National Tile Museum (Museu Nacional do Azulejo) is housed in another former convent, Madre de Deus (founded 1509). We will meet in the Sala Vista de Lisboa (Grand Panorama of Lisbon Room), which houses the Museum's most famous exhibit, a tile panorama recording the city in the first half of the 18th century, just before much of it was destroyed in the earthquake of 1755. The Museum is situated in the Xabregas district, in the east of Lisbon. For location and directions, click here. We will begin proceedings at 11.30. If you want to explore the Museum before we start, it is open from 10 am.